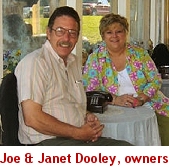 Peaceful, relaxing Ken-Bar Lodge Motel is the perfect place to stay close by Kentucky Lake. Whether you're visiting for business or pleasure. We have 62 air-conditioned rooms, cable TV, and free Internet access. Microwaves and refrigerators are also available in rooms for your convenience. We offer a variety of amenities to ensure that your stay is as comfortable and pleasant as possible.
We also offer two computers, conveniently located in our lobby, for e-mail and Internet access, as well as a copier for all of your business needs.
We are just down the road from Kentucky Dam Village State Resort Park, as well as many other area attractions. Land Between the Lakes is just a few minutes away. LBL features extensive bicycling and hiking trails, as well as horseback riding trails, ATV recreation at Turkey Bay, a fallow deer observatory, Nature Station, and numerous wildlife viewing opportunities. Land between the lakes is in between Kentucky Lake and Lake Barkley. There's also the Elk & Bison Prairie, a planetarium, and the Homeplace - a working farm offering visitors the chance to experience life as it was in the 1800s.
The Kentucky Lake and Lake Barkley area is overflowing with opportunities for shopping, antique hunting. Great entertainment is around every corner, and there is no shortage of wonderful restaurants to try. You can go fishing and boating on one of the largest man-made lakes in the world, with 2,380 miles of shoreline and 160,000 acres of water.